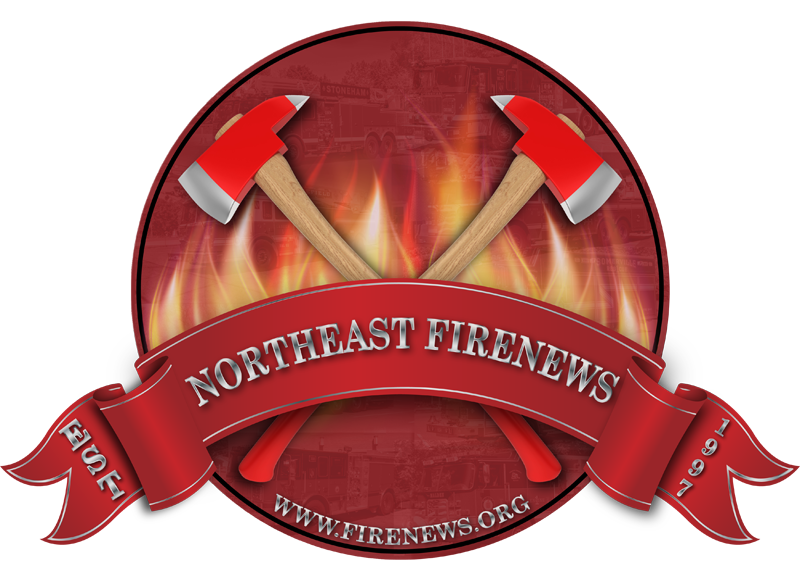 You can email me at NortheastFirenews@gmail.com to have your department totals added.
UPDATED week of 9/26/22- East Providence, North Providence
NOW TAKING TOTALS FOR 2021
A NOTE ABOUT RUN TOTALS
Invevitably every year I get a few emails from someone saying "I'm a firefighter for dept X and there is no way dept Y did that many runs." Or even that someone seems to think a bordering town did more runs than shown. There are several ways departments calculate runs, so it all depends upon what they choose to include that ultimately leads to that magic number. I will go through some of them to help explain. Most departments, like mine, only include emergency runs such as fires, EMS calls, MVAs, and so on. 2,659 means there were 2,659 calls for emergency assistance. However, others may choose to include other types of service runs because they are performed by in-service companies. These may include things like when a fire company goes to a building to plug out a fire alarm system so that a fire alarm company may work on the system. Other departments may include fire prevention calls such as smoke detector inspections when someone is selling their home or school inspections at the start of the school year. And others have a unique way of calculating EMS runs. Some departments that run the ambulance consider it as a separate service despite the fact firefighters man the ambulances. If the ambulance is sent on a call alone, it is considered 1 run. If the ambulance is sent with an engine company, it is considered 2 runs. There are also other town specific type of services that might be included in the totals. Ultimately it is up to each department as to what they choose to include in their run totals to come up with the final number. I am not looking to debate how this is done, I am only passing along the information so everyone might have a better understanding when looking over the totals.
2021 TOTALS
| DEPARTMENT | TOTAL RUNS |
| --- | --- |
| Bath Iron Works, ME | 1,264 |
| Brockton, MA | 26,036 |
| Concord, NH | 9,700 |
| Corinth, ME | 1,273 |
| East Providence, RI | 12,846 |
| Meredith, NH | 503 |
| North Providence, RI | 8,342 |
| Norwood, MA | 6,152 |
| Salem, NH | 5,572 |
| Sanford, ME | 4,100 |
| Saugus, MA | 4,931 |
| Smithfield, RI | 4,524 |
| Stoughton, MA | 5,903 |
| Sturbridge, MA | 2,520 |
| Walpole, MA | 4,296 |
| Winchendon, MA | 2,169 |
| Woonsocket, RI | 11,472 |
| Yarmouth, Nova Scotia | 389 |
| | |
2020 TOTALS
| DEPARTMENT | TOTAL RUNS |
| --- | --- |
| Berwick, ME | 918 |
| Brockton, MA | 24,910 |
| Cambridge, MA | 13,076 |
| Corinth, ME | 924 |
| Duxbury, MA | 2,723 |
| Halifax, MA | 1,489 |
| Hanson, MA | 1,923 |
| Medfield, MA | 1,414 |
| Meredith, NH | 491 |
| Plympton, MA | 631 |
| Rochester, MA | 820 |
| Rutland Town, VT | 176 |
| Saugus, MA | 4,851 |
| Sherborn, MA | 650 |
| Smithfield, RI | 3,987 |
| Woonsocket, RI | 10,898 |
| Yarmouth, Nova Scotia | 365 |
| | |
2019 TOTALS
| DEPARTMENT | TOTAL RUNS |
| --- | --- |
| Bantam (Litchfield, CT) | 570 |
| Berwick, ME | 907 |
| Brockton, MA | 26,001 |
| Cambridge, MA | 15,346 |
| Centerville-Osterville-Marston Mills, MA | 5, 053 |
| Everett, MA | 9,442 |
| Framingham, MA | 11,914 |
| Manchester, NH | 25,929 |
| Melrose, MA | 4,495 |
| Meredith, NH | 448 |
| Newtown, CT | 1,962 |
| Norwood, MA | 5,511 |
| Onset, MA | 1,475 |
| Rutland Town, VT | 219 |
| Saugus, MA | 4,891 |
| Sherman, CT | 399 |
| Smithfield, RI | 5,533 |
| Southbury, CT | 799 |
| Southington, CT | 3.200 |
| Stoneham, MA | 3,843 |
| Woonsocket, RI | 10,898 |
| Yarmouth, Nova Scotia | 273 |
| | |
2018 TOTALS
| DEPARTMENT | TOTAL RUNS |
| --- | --- |
| Brockton, MA | 26,218 |
| Colchester, CT | 2,203 |
| Concord, NH | 9,005 |
| Framingham, MA | 12,292 |
| Franklin, MA | 4,628 |
| Marlborough, MA | 7,882 |
| Melrose, MA | 4,374 |
| Meredith, NH | 480 |
| Middleborough, MA | 4.781 |
| Norwood, MA | 5,730 |
| Pawtucket, RI | 16,431 |
| Revere, MA | 11,144 |
| Rutland Town, VT | 195 |
| Saugus, MA | 4,943 |
| Smithfield, RI | 5,479 |
| Stoughton, MA | 5,637 |
| Waltham, MA | 9,015 |
| Worcester, MA | 43,466 |
| Woonsocket, RI | 10,756 |
| | |
2017 TOTALS
| DEPARTMENT | TOTAL RUNS |
| --- | --- |
| Ansonia, CT | 639 |
| Bridgeport, CT | 27,011 |
| Brookfield, CT | 638 |
| Cambridge, MA | 14,695 |
| Chicopee, MA | 11,867 |
| Clinton, CT | 2,121 |
| Colchester, CT | 2,005 |
| Danbury, CT | 12,315 |
| Derby, CT | 569 |
| East Haven, CT | 5,988 |
| Framingham, MA | 11,336 |
| Greenwich, CT | 4,052 |
| Groton, CT | 1, 139 |
| Guilford, CT | 2,275 |
| Hamden, CT | 10,449 |
| Hartford, CT | 29, 486 |
| Hooksett, NH | 2,350 |
| Melrose, MA | 4, 178 |
| Meriden, CT | 9,512 |
| Meredith, NH | 474 |
| Middleborough, MA | 4,643 |
| Middletown, CT | 3,955 |
| New Haven, CT | 25,734 |
| Northbridge, MA | 3,074 |
| Norwood, MA | 5,616 |
| Old Saybrook, CT | 513 |
| North Haven, CT | 4,416 |
| North Providence, RI | 7,534 |
| Randolph, MA | 10,080 |
| Rutland Town, VT | 191 |
| Saugus, MA | 4,762 |
| Shelton, CT | 1,283 |
| Smithfield, RI | 5,647 |
| Stamford, CT | 10,462 |
| Stratford, CT | 6,145 |
| Wallingford, CT | 6,559 |
| Wolcott, CT | 488 |
| Woonsocket, RI | 10,677 |
| Yarmouth, Nova Scotia | 353 |
| | |
2016 TOTALS
| DEPARTMENT | TOTAL RUNS |
| --- | --- |
| Brockton, MA | 26,523 |
| Cambridge, MA | 14,463 |
| Carver, MA | 308 |
| Concord, NH | 8,302 |
| Corinth, ME | 868 |
| Lakeville, MA | 1,776 |
| Melrose, MA | 4,179 |
| Meredith, NH | 467 |
| Middleboro, MA | 4,486 |
| Milton, NH | 865 |
| Monterey, MA | 129 |
| New Bedford, MA | 16,255 |
| North Conway, NH | 1,223 |
| Northbridge, MA | 2,807 |
| Norwood, MA | 5,541 |
| Plympton, MA | 626 |
| Rochester, NH | 2,780 |
| Rutland Town, VT | 177 |
| Saugus, MA | 4,668 |
| Smithfield, RI | 5,564 |
| Stoughton, MA | 5,395 |
| Stow, MA | 975 |
| Worcester, MA | 41,734 |
| Yarmouth, Nova Scotia | 320 |
| | |
2015 TOTALS
| DEPARTMENT | TOTAL RUNS |
| --- | --- |
| Attleboro, MA | 6,838 |
| Barnstable, MA | 1,242 |
| Bellingham, MA | 2,344 |
| Bourne, MA | 4,931 |
| Brewster, MA | 2,882 |
| Brockton, MA | 24,797 |
| Cambridge, MA | 14,608 |
| Carver, MA | 276 |
| Centerville-Osterville-Marston Mills, MA | 4,429 |
| Central Falls, RI | 4,872 |
| Chatham, MA | 2,727 |
| Chelsea, MA | 10,125 |
| Concord, NH | 8,091 |
| Corinth, ME | 825 |
| Cotuit, MA | 830 |
| Dennis, MA | 4,979 |
| East Providence, RI | 11,274 |
| Eastham, MA | 1,723 |
| Falmouth, MA | 6,966 |
| Framingham, MA | 11,377 |
| Glens Falls, NY | 2,753 |
| Harwich, MA | 4,295 |
| Hopkinton, MA | 2,016 |
| Hyannis, MA | 7,002 |
| Joint Base Cape Cod, MA | 820 |
| Keene, NH | 4,720 |
| Mashpee, MA | 3,615 |
| Melrose, MA | 4,095 |
| Meredith, NH | 419 |
| Middleboro, MA | 4,456 |
| North Conway, NH | 1,394 |
| Norwood, MA | 5,781 |
| Old Orchard Beach, ME | 2,733 |
| Orleans, MA | 2,482 |
| Provincetown, MA | 1,203 |
| Rutland Town, VT | 254 |
| Sandwich, MA | 3,889 |
| Saugus, MA | 4,674 |
| Smithfield, RI | 5,858 |
| Somerville, MA | 13,688 |
| Stoughton, MA | 5,505 |
| Truro, MA | 730 |
| Wellfleet, MA | 1,171 |
| West Barnstable, MA | 758 |
| Yarmouth, MA | 7,096 |
| Yarmouth, NS Canada | 321 |
2014 TOTALS
| DEPARTMENT | TOTAL RUNS |
| --- | --- |
| Ashland, MA | 1,868 |
| Bellingham, MA | 1,992 |
| Boston, MA | 75,176 |
| Brattleboro, VT | 2,200 |
| Cambridge, MA | 13,644 |
| Central Falls, RI | 4,467 |
| Corinth, ME | 815 |
| East Providence, RI | 10,449 |
| Framingham, MA | 10,183 |
| Glen Falls, NY | 2,578 |
| Haverhill, MA | 12,650 |
| Hopedale, MA | 1,134 |
| Hopkinton, MA | 1,717 |
| Kingston, MA | 2,379 |
| Lakeville, MA | 1,598 |
| Lowell, MA | 15,728 |
| Medway, MA | 1,517 |
| Melrose, MA | 3,892 |
| Middleborough, MA | 4,135 |
| Milton, NH | 715 |
| Meredith, NH | 399 |
| New Bedford, MA | 13,864 |
| Newton, MA | 9,625 |
| Northbridge, MA | 2,771 |
| Norwood, MA | 5,349 |
| Old Orchard Beach, ME | 2,735 |
| Rochester, NH | 2,563 |
| Rutland Town, VT | 234 |
| Saugus, MA | 4,624 |
| Smithfield, RI | 4,291 |
| Somerville, MA | 13,030 |
| Springfield, MA | 15,992 |
| Swanton, VT | 281 |
| Wakefield, MA | 3,499 |
| Wellesley, MA | 4,116 |
| Winthrop, MA | 2,909 |
| Yarmouth, Nova Scotia | 339 |
2013 TOTALS
| DEPARTMENT | TOTAL RUNS |
| --- | --- |
| Ashland, MA | 1,833 |
| Bellingham, MA | 1,950 |
| Bolton, MA | 165 |
| Bridgeport, CT | 15,319 |
| Brockton, MA | 21,822 |
| Centerville-Osterville-Marston Mills, MA | 4,412 |
| Corinth, ME | 712 |
| Dunstable, MA | 289 |
| East Hartford, CT | 10,476 |
| East Haven, CT | 6,504 |
| Fairfield, CT | 8,839 |
| Framingham, MA | 9,927 |
| Gloucester, MA | 5,100 |
| Hamden, CT | 9,603 |
| Hartford, CT | 23,053 |
| Hopedale, MA | 1,143 |
| Hopkinton, MA | 1,776 |
| Kingston, MA | 2,420 |
| Manchester, CT | 7,546 |
| Manchester, CT 8th Utilities | 2,445 |
| Manchester, NH | 19,138 |
| Medway, MA | 1,343 |
| Melrose, MA | 3,693 |
| Meredith, NH | 445 |
| Meriden, CT | 9,112 |
| Millville, MA | 365 |
| Nashua, NH | 8,728 |
| New Haven, CT | 27,143 |
| New London, CT | 6,683 |
| North Haven | 4,116 |
| Northbridge, MA | 2,621 |
| Norwood, MA | 5,463 |
| Rochester, NH | 2,320 |
| Smithfield, RI | 4,452 |
| Somerville, MA | 13,031 |
| Southington, CT | 1,841 |
| Stamford, CT | 10,318 |
| Swanton, VT | 230 |
| Thomaston, ME | 134 |
| Torrington, CT | 2,261 |
| Uxbridge, MA | 2,037 |
| Waltham, MA | 8,157 |
| Waterbury, CT | 17,763 |
| West Haven, CT | 11,025 |
| Woonsocket, RI | 10,557 |
| Worcester, MA | 36,860 |
| Yarmouth, Nova Scotia | 355 |
2012 TOTALS
| | |
| --- | --- |
| DEPARTMENT | TOTAL RUNS |
| Ashland, MA | 1,732 |
| Bellingham, MA | 1,835 |
| Braintree, MA | 5,029 |
| Bridgeport, CT | 15,891 |
| Colrain, MA (fire and ambulance) | 273 |
| East Hartford, CT | 10,240 |
| East Providence, RI | 10,976 |
| Framingham, MA | 9,902 |
| Glens Falls, NY | 2,739 |
| Hamden, CT | 9,658 |
| Hopedale, MA | 1,145 |
| Kingston, MA | 2,150 |
| Mansfield, CT | 2,014 |
| Massport-Logan Airport, MA | 3,204 |
| Medfield, MA | 1,135 |
| Melrose, MA | 3,712 |
| Meredith, NH | 395 |
| Meriden, CT | 9,270 |
| Middleboro, MA | 3,836 |
| New Haven, CT | 24,857 |
| New London, CT | 6,988 |
| North Reading, MA | 2,050 |
| Northbridge, MA | 2,460 |
| Norwalk, CT | 6,510 |
| Norwood, MA | 5,200 |
| Pittsfield, MA | 7,422 |
| Rochester, NH | 2,298 |
| Rutland Town, VT | 230 |
| Smithfield, RI | 4,398 |
| Somerville, MA | 11,948 |
| Springfield, MA | 15,272 |
| Stamford, CT | 10,940 |
| Swanton, VT | 269 |
| Thomaston, ME | 119 |
| Torrington, CT | 2,049 |
| Uxbridge, MA | 2,049 |
| Wakefield, MA | 3,091 |
| Waltham, MA | 7,729 |
| Waterbury, CT | 18,274 |
| Weston, MA | 2,166 |
| Worcester, MA | 36,461 |
| Yarmouth, Nova Scotia - Canada | 360 |
2011 TOTALS
| | |
| --- | --- |
| DEPARTMENT | TOTAL RUNS |
| Ashland, MA | 1,811 |
| Auburn, NH | 489 |
| Bolton, MA | 236 |
| Boston EMS, MA | 108,343 Clinical Incidents (9-1-1 responses), 78,692 Transports with a 5.7 minute Priority 1 median response time. |
| Braintree, MA | 5,133 |
| Bridgeport, CT | 14,982 |
| Chelsea, MA | 8,669 |
| Chester NH | 477 |
| Colrain, MA | 266 |
| COMM, MA | 4,031 |
| Concord, NH | 7,526 |
| Derry NH | 4,367 |
| Dunstable MA | 273 |
| East Hartford, CT | 10,694 |
| East Haven, CT | 5,758 |
| East Providence, RI | 10,998 |
| Framingham, MA | 10,403 |
| Glens Falls, NY | 2,629 |
| Gloucester, MA | 4,620 |
| Greenwich, CT | 4,242 |
| Hamden, CT | 10,502 |
| Hampstead NH | 1,062 |
| Hartford, CT | 22,219 |
| Hopedale, MA | 1,178 |
| Hopkinton, MA | 1,860 |
| Lowell, MA | 18,384 |
| Lynn, MA | 11,373 |
| Malden, MA | 8,469 |
| Mansfield, CT | 2,109 |
| Marlborough, MA | 6,504 |
| Massport, MA | 3,208 |
| Medfield, MA | 1,322 |
| Melrose, MA | 3,811 |
| Meredith, NH | 384 |
| Meriden, CT | 10,495 |
| Mohegan Tribe FD (Casino) | 4,581 |
| Nahant, MA | 593 |
| Nashua, NH | 8,701 |
| New Haven, CT | 23,939 |
| New London, CT | 6,666 |
| North Providence, RI | 6,942 |
| Northbridge, MA | 2,594 |
| Norwalk, CT | 6,405 |
| Norwood, MA | 5,419 |
| Randolph, MA | 8,979 |
| Rochester, NH | 2,220 |
| Rutland City, VT | 2,045 |
| Rutland Town, VT | 215 |
| Saugus, MA | 4,749 |
| Simsbury, CT | 994 |
| Smithfield, RI | 4,262 |
| Springfield, MA | 16,268 |
| Somerville, MA | 12,057 |
| Southington, CT | 2,514 |
| Stamford, CT | 10,684 |
| Stoneham, MA | 2,542 |
| Stoughton, MA | 5,490 |
| Stratford, CT | 6,242 |
| Swampscott, MA | 2,049 |
| Swanton, VT | 254 |
| Thomaston, ME | 156 |
| Torrington, CT | 2,801 |
| Uxbridge, MA | 2,052 |
| Waltham, MA | 8,124 |
| Waterbury, CT | 18,577 |
| Weston, MA | 2,271 |
| Windham NH | 1,652 |
| Windsor, CT | 1,629 |
| Yarmouth, ME | 1,467 |
| Yarmouth, Nova Scotia | 391 |
NASHUA, NH FD COMPANY RUNS

COMPANY
TOTAL RUNS
Engine 1
1858
Engine 2
1906
Engine 3
1125
Engine 4
2034
Engine 5
1442
Engine 6
1578
Ladder 1
1077
Ladder 2
920
Tower 1
660
Deputy
1496
2010 TOTALS
| | |
| --- | --- |
| DEPARTMENT | TOTAL RUNS |
| Ashland, MA | 1,860 |
| Auburn, NH | 540 |
| Bedford, MA | 3,013 |
| Braintree, MA | 5,330 |
| Branford, CT | 5,394 |
| Bridgeport, CT | 13,172 |
| Brockton, MA | 20,734 |
| Cambridge, MA | 13,553 |
| Chelsea, MA | 8,522 |
| Chester, NH | 515 |
| Chicopee, MA | 10,939 |
| Colrain, MA | 223 |
| Corinth, ME | 770 |
| Cromwell, CT | 2,494 |
| Derry, NH | 4,675 |
| Dunstable, MA | 310 |
| East Hartford, CT | 9,650 |
| East Haven, CT | 5,551 |
| East Providence, RI | 11,541 |
| Fairfield, CT | 9,194 |
| Falmouth, ME | 1,520 |
| Framingham, MA | 9,912 |
| Gilford, NH | 1,391 |
| Glens Falls, NY | 2,478 |
| Hampstead, NH | 1,129 |
| Hanover, MA | 2,410 |
| Holden, MA | 1,962 |
| Hopedale | 1,224 |
| Hopkinton, MA | 1,806 |
| Kingston, MA | 2,292 |
| Lexington, MA | 4,539 |
| Liberty, ME | 78 |
| Lowell, MA | 18,043 |
| Lynn, MA | 10,898 |
| Malden, MA | 8,637 |
| Manchester, CT | 8,072 |
| Manchester, NH | 18,102 |
| Marblehead, MA | 2,574 |
| Marlborough, MA | 6,014 |
| Massport - Logan Airport, MA | 3,101 |
| Medfield, MA | 1,286 |
| Meredith, NH | 334 |
| Meriden, CT | 9,082 |
| Milford, CT | 8,026 |
| Millville, MA | 417 |
| Nahant, MA | 458 |
| Nashua, NH | 8,054 |
| New Haven, CT | 23,203 |
| Newton, MA | 8,619 |
| Norwood, MA | 5,414 |
| Readfield, ME | 111 |
| Rutland City, VT | 2,053 |
| Rutland Town, VT | 175 |
| Saugus, MA | 3,875 |
| Smithfield, RI | 4,238 |
| South East NH Haz/Mat Mutual Aid District | 19 |
| Stamford, CT | 10,876 |
| Swampscott, MA | 1,878 |
| Swanton, VT | 236 |
| Thomaston, ME | 163 |
| Uxbridge, MA | 1,883 |
| Waltham, MA | 8,509 |
| West Haven, CT | 11,162 (3 districts total) |
| Windham, NH | 144 |
| Wolfeboro, NH | 1,109 |
| Woonsocket, RI | 10,421 |
| Yarmouth, Nova Scotia | 359 |
BROCKTON FD COMPANY RUNS

COMPANY
TOTAL RUNS
Squad A
4144
Engine 2
2676
Engine 3
2681
Engine 4
2550
Engine 5
2790
Engine 7
1862
Ladder 1
3393
Ladder 2
2156
Tower 1
1448
Tactical Support
186
Car 56 (Deputy)
1420
Car 55 (Chief/Mult Alarms)
21
Fire Investigations
177
HazMat
17
Safety Officer
28
Mutual Aid Given
24
Mutual Aid Received
60
CAMBRIDGE FD COMPANY RUNS

COMPANY
TOTAL RUNS
FIRES
Engine 1
2332
46
Engine 2
3007
58
Engine 3
1523
27
Engine 4
1568
23
Engine 5
1956
63
Engine 6
1311
48
Engine 8
1247
25
Engine 9
1066
15
Truck 1
2021
67
Truck 2
1176
37
Truck 3
2090
58
Truck 4
1686
30
Rescue 1
2369
68
Squad 2
2993
67
Squad 4
2086
44
Special Units
282
--
HazMat 1
16
--
Division 1
1607
65
Division 2
1364
39
2009 TOTALS
DEPARTMENT
TOTAL RUNS
# of FIREFIGHTERS
# of APPARATUS
# of STATIONS
Amherst, MA
5,311
46 FT/20 Call/20 Vol
4E 1Q 1L 5A 1R 1F
2 Stations
Auburn, NH
417
2 FT/ 55 Call
1Q 1E 1T 2F 1R 3S
2 Stations
Braintree, MA
5,313
Bridgeport, CT
10,615
350 FT
9E 4L 1R 2ARFF 1S
9 Stations
Brockton, MA
20,124
200 FT
6E 3L
6 Stations
Cambridge, MA
33,223
284 FT
8E 4L 1R 1H 2A
8 Stations
Chelsea, MA
7,970
97 FT
3E 2L
3 Stations
Chester NH
440
2FT/ 35 Call
3E 2F 1T 1L
1 Station
Colrain, MA
177
20 Call
2E 1F 1T 1A 2S
1 Station
Corinth, ME
657
3 FT 40 Call
2E 1F 1L 1R 1T
1 Station
Dartmouth, MA Dist 3
619
3 FT/50 Call
4E 1L 1T 1R
3 Stations
Derry NH
4,204
74 FT
5E 1L 1T 4A 3F 2R 8S
4 Stations
East Hartford, CT
9,671
132 FT
5E 2L 1R
5 Stations
East Providence, RI
10,440
119 FT
5E, 2L, 3A, 1R, 1H
4 Stations
Falmouth, ME
1,517
3 FT 13 PT 95 Call
4E, 1L, 1T, 1R, 2A, 2S
4 Stations
Farmington, CT
3,223
8 FT/147 Vol
?
5 Stations
Framingham, MA
9,535
140 FT
5E 2L 1R
5 Stations
Glen Falls, NY
2,101
36 FT
2E 1L 3A
2 Stations
Guilford, VT
190
26 Call
2E 1T 1F 1S
1 Station
Hamden, CT
9,447
100 FT/50 Vol
7E 2L 3R 1HM 3F
7 Stations
Hampstead NH
893
4FT/ 32 Call
3E 1T 1L 1A 2F 2S
2 Stations
Hopedale, MA
1,176
Kingston, MA
2,274
21 FT/8 Call
3E 1Q 2F 2A
2 Stations
Lexington, MA
4,113
53 FT
2E 1L 2A 2F
2 Stations
Liberty, ME
66
18 Call
1E 1T 1U 2S
1 Station
Lowell, MA
16,338
201 FT
8E 4L 1R
8 Stations
Lynn, MA
11,759
200 FT
6E 2L 3A
7 Stations
Malden, MA
8,077
120 FT
4E 2L
4 Stations
Manchester, CT
8,137
72 FT
3E 2Q 1PM
5 Stations
Manchester BTS, MA
956
13 FT/12 Call
3E 1L 1A 1F
1 Station
Massport, MA
3,001
90 FT
2E 1L 1R 1HM 3ARFF
2 Stations
Medfield, MA
1,092
8 FT/20 Calls
3E 1Q 1A 2F
1 Station
Meredith, NH
322
45 Call
4E 1T 1L 1R 2F
2 Stations
Meriden, CT
8,833
92 FT
5E 1L
5 Stations
Middletown, RI
3,060
32 FT
2A 3E 1L 1T 1F 1S
1 Station
Millville, MA
441
2 FT/21 Call
2E 1L 1A 1F 2T
2 Stations
Milton, NH
864
2 FT/38 Call
4E 1L 1R 2A 2F
1 Station
Nahant, MA
431
9 FT/23 Call
2E 1L 1A
1 Station
New London, CT
6,146
52 FT
3E 2L 2A
3 Stations
Newton, MA
8,065
184 FT
6E 3L
6 Stations
Newton, NH
295
30 Call
2E,2T,1A,1R,1F,1S
2 Stations
Norwalk, CT
5,410
FT/Call
6E 2L 2R
6 Stations
Norwood, MA
5,165
68 FT
2E 1L 2A
1 Station
Penacook, NH Rescue
727
1 PT/34 Vol
2A 1S
1 Station
Pittsfield, MA
8,284
88 FT
5E 1L 1DC
5 Stations
Plaistow, NH
944
3 FT 31 Call
2E,1T,1Q,1A,1R,1F
1 Station
Readfield, ME
175
25 Vol
3E 1R 1F
1 Station
Reading, MA
4,722
47 FT
2E 1L 1A
2 Stations
Rutland City, VT
1,887
24 FT/7 PT/10 Call
3E, 1Q, 1L, 3S
1 Station
Rutland Town, VT
190
50 Call
4E, 1T, 1F, 1R, 1S
2 Stations
Saint John's CO, FL
23,916
240 FT
15E 2L 10A 5T 4F
17 Sta (1 for storage and 1 for Bat Chief only)
Saugus, MA
4,227
40 FT
2E 1L
2 Stations
Smithfield, RI
3,889
54 FT/4 Vol
2E 2A
3 Stations
South Meriden, CT
743
Vol
2E 1R
1 Station
South Portland, ME
4,084
64 FT/35 Call
4E, 1R, 1Q, 1L, 2A
5 stations
Southeast NH Haz/Mat
21
Regional Haz/Mat Team
-----
-----
Southington, CT
1,782
28 FT/80 Vol
?
4 Stations
Stamford, CT
9,653
290 FT + districts
?
?
Stoneham, MA
2,659
35 FT
1E 1Q
1 Station
Stratford, CT
5,441
? FT
5E 1L
4 Stations
Swampscott, MA
1,755
38 FT
2E 1L
1 Station
Swanton, VT
191
35 Call
3E 1L 1T 1F
1 Station
Thomaston, ME
167
Vol
3E 1L 1F
1 Station
University of CT Farmington
3,994
?
2E 2R 2A
1 Station
Uxbridge, MA
1,837
11 FT/30 Call
4E 1L 2A 2F 1T
3 Stations (1 staffed)
Vernon, CT
3,656
Vol
6E 2L 2R 3A
5 Stations
West Haven, CT
6,232
20 FT/? Vol
?
4 Stations (city covered by city FD and vol FDs)
West Haven, CT - Allingtown FD
2,281
?
2E 1L 1A
2 Stations
West Haven, CT - West Shore FD
2,333
?
2E 1A
2 Stations
Windham NH
1,422
20 FT / 9 Call
3E 1T 1L 2A 1F 1R 5S
1 Station
Winthrop, ME Ambulance
2,246
3 FT/30 Per Diem
4A
2 Stations
Woonsocket, RI
10,079
145 FT
5E 2L 2A
5 Stations
Yarmouth, Nova Scotia
365
14 FT/25 Vol
3E 1L 2T 1R 1HM 1 ARFF
2 Stations (1 staffed)
2008 TOTALS
DEPARTMENT
TOTAL RUNS
# of FIREFIGHTERS
# of APPARATUS
# of STATIONS
Attleboro, MA
6,043
90 FT
4E 2L 2A
4 Stations
Auburn, NH
474
2 FT/ 55 Call
1Q 1E 1T 2F 1R 3S
2 Stations
Bedford, MA
2,673
26 FT
2E 1L 2A
1 Station
Berwick, ME
609
4 FT/27 Call
2E 1Q 1T 1F 2S
1 Station
Braintree, MA
5,156
Brockton, MA
19,658
200 FT
6E 3L
6 Stations
Cambridge, MA
33,534
284 FT
8E 4L 1R 1H 2A
8 Stations
Candia, NH
447
29 Vol
3E, 1T, 1R, 2F
1 Station
Charlton, MA
2,152
13 FT/24 Call
3E 1L 1R 2T 1F 3A
2 Stations (1 staffed)
Chelsea, MA
7,612
93 FT
3E 2L
3 Stations
Chester NH
502
2FT/ 35 Call
3E 2F 1T 1L
1 Station
Colrain, MA
161
20 Call
2E 1F 1T 1A 1S
1 Station
Corinth, ME
577
1 FT 40 Call
2E 1F 1L 1R 1T
1 Station
Dartmouth, MA Dist 3
724
1 FT/50 Call
4E 1L 1T 1R
3 Stations
Derry NH
4,543
74 FT
5E 1L 1T 4A 3F 2R 8S
4 Stations
East Greenwich, RI
2,594
40 FT
2E 1L 1A
2 Stations
East Hartford, CT
9,274
132 FT
5E 2L 1R
5 Stations
East Providence, RI
10,291
115 FT
5E, 2L, 3A, 1R, 1H
4 Stations
Eddington, ME
303
30 Call
2E 1T 1F 1R
1 Station
Fairhaven, MA
2,691
21 FT/ 24 Call
2E,1L,1F, 1R, 2A
1 Station
Falmouth, ME
1,458
3 FT 12 PT 95 Call
4E, 1L, 1T, 1R, 2A, 2S
4 Stations
Framingham, MA
9,502
140 FT
5E 2L 1R
5 Stations
Glen Falls, NY
2,164
36 FT
2E 1L 3A
2 Stations
Guilford, VT
244
1 FT/20 Call/4 Vol
2E 1T 1F 1S
1 Station
Hampstead NH
1,023
4FT/ 32 Call
3E 1T 1L 1A 2F 2S
2 Stations
Hanover, MA
2,268
23 FT/19 Call
4E 1L 1R 3A 2F
2 Stations (1 staffed)
Hartford, CT
22,010
325 FT
11E 5L 2R
12 Stations
Hopedale, MA
1,244
Hopkinton, MA
1,826
24 FT/7 Call
3E 1R 1B 2T 3A
2 Stations (1 staffed)
Holden, MA
1,932
9 FT/40 Call
4E,1L,2B,1S,1T,1H
2 Stations (1 staffed)
Keene, NH
3,745
45 FT/30 Call
1L, 1T, 2E, 1Q, 1R, 1H, 2F, 3A, 8S,
2 Stations
Kingston, MA
2,239
20 FT/10 Call
3E 1Q 2F 2A
2 Stations
Lexington, MA
4,208
53 FT
2E 1L 2A 2F
2 Stations
Manchester, CT
7,746
72 FT
3E 2Q 1PM
5 Stations
Marlborough, MA
5,720
80 FT
4E 2L 1R 1F 1S
3 Stations
Marshfield, MA
3,696
54 FT/14 Call
2E 1 Q 3A 3F 1R
3 Stations
Massport, MA
2,839
90 FT
2E 1L 1R 1HM 3ARFF
2 Stations
Meredith, NH
392
45 Call
4E 1T 1L 1R 2F
2 Stations
Meriden, CT
8,369
94 FT
5E 1L
5 Stations
Middletown, RI
2,958
32 FT
2A 3E 1L 1T 1F 1S
1 Station
Milford, ME
311
1 FT/20 Call
1E 1ET 1R 1B 1U
1 Station
Millis, MA
1,298
8 FT/19 Call
3E 1L 1A 1F 1S
2 Stations
Newton, MA
7,973
184 FT
6E 3L
6 Stations
Norwell, MA
2,200
20 FT 4 Call
5E 1L 1A
3 Stations (2 staffed)
Norwood, MA
5583
68 FT
2E 1L 2A
1 Station
Pembroke, MA
2,660
25 FT/34 Call
6E 1L 3A 4F
4 Stations (1 staffed)
Penacook, NH Rescue
700
1 PT/34 Vol
2A 1S
1 Station
Pittsfield, MA
9,312
87 FT
5E 1L 1DC
5 Stations
Plaistow, NH
840
3 FT 31 Call
2E,1T,1Q,1A,1R,1F
1 Station
Reading, MA
5,324
47 FT
2E 1L 1A
2 Stations
Rutland City, VT
2,159
24 FT/7 PT/10 Call
3E, 1Q, 1L, 3S
1 Station
Rutland Town, VT
230
50 Call
4E, 1T, 1F, 1R, 1S
2 Stations
Saint John's CO, FL
22,738
239 FT
15E 2L 11A 4T 3F
18 Sta (2 are Vol only)
Saugus, MA
4,037
41 FT
2E 1L
2 Stations
Smithfield, RI
3,842
54 FT/5 Vol
2E 2A
3 Stations
Somerville, MA
11,804
? FT
6E 3L
5 Stations
Springfield, MA
13,646
264 FT
7E 5L 1R
8 Stations
South Meriden, CT
771
Vol
2E 1L
1 Station
Swanton, VT
186
35 Call
3E 1L 1T 1F
1 Station
Uxbridge, MA
1,962
10 FT/30 Call
4E 1L 2A 2F 2T
3 Stations (1 staffed)
Thomaston, ME
198
Vol
3E 1L 1F
1 Station
Wakefield, MA
2,818
46 FT
2E 1L
2 Stations
Windham NH
1,548
20 FT / 9 Call
3E 1T 1L 2A 1F 1R 5S
1 Station
Woonsocket, RI
10,234
145 FT
5E 2L 2A
5 Stations
Yarmouth, Nova Scotia
421
14 FT/33 Vol
3E 1L 2T 1R 1HM 1 ARFF
2 Stations (1 staffed)
2007 TOTALS
DEPARTMENT
TOTAL RUNS
# of FIREFIGHTERS
# of APPARATUS
# of STATIONS
Berwick, ME
514
4 FT/27 Call
2E 1Q 1T 1F 2S
1 Station
Braintree, MA
5,337
Brockton, MA
19,849
200 FT
5E 3L 1R
6 Stations
Cambridge, MA
32,868
255 FT
8E 4L 1R 1H 2A
8 Stations
Candia, NH
400
35 Vol
3E, 1T, 1R, 2F
1 Station
COMM, MA **
3,918
48 FT
4E 1L 2F 3A
3 Stations
Chelsea, MA
7,564
93 FT
3E 2L
3 Stations
Concord, NH
7,731
115 FT
4E 1L 3A
4 Stations
Corinth, ME
534
1 FT 40 Call
2E 1F 1L 1R 1T
1 Station
Dartmouth, MA Dist 3
699
1 FT/55 Call
4E 1L 1T 2F
3 Stations
East Granby, CT
175
Vol
4E 1T 1R 1F
2 Stations
East Hartford, CT
9,432
132 FT
5E 2L 1R
5 Stations
East Providence, RI
9,961
115 FT
5E, 2L, 3A, 1R, 1H
4 Stations
Eddington, ME
290
30 Call
2E 1T 1F 1R
1 Station
Falmouth, ME
1,607
3 FT 12 PT 95 Call
4E, 1L, 1T, 1R, 2A, 2S
4 Stations
Framingham, MA
9,504
140 FT
5E 2L 1R
5 Stations
Glen Falls, NY
2,169
36 FT
2E 1L 3A
2 Stations
Guilford, VT
241
1 FT/25 Call
2E 1T 1F 1S
1 Station
Hampstead, NH
1,069
5 FT/30 Call
3E 1L 1T 1A 2F
2 Stations
Hartford, CT
22,526
325 FT
11E 5L 2R
12 Stations
Hingham, MA
3,845
50 FT
2E 1L 2A
3 Stations
Holden, MA
1,727
9 FT/41 Call
4E,1L,2B,1S,1T,1H
2 Stations (1 staffed)
Hooksett, NH
2,074
29 FT
4E, 1L, 1T, 3F
2 Stations
Hopedale, MA
1,218
6 FT/25 Call
3E 1L 1A 2F 2T 1H
2 Stations
Hopkinton, MA
1,674
24 FT/5 Call
3E 1R 1B 2T 3A
2 Stations (1 staffed)
Kentland 33, MD
7,277
75 Vol
2E 1L 1R
1 Station
Kingston, MA
2,307
20 FT/10 Call
3E 1Q 2F 2A
2 Stations
Lexington, MA
4,076
54 FT
2E 1L 1A 1F
2 Stations
Liberty, ME
56
15 Call
2E 1T 1F 1S
1 Station
Malden, MA
8,677
122 FT
4E 2L 1R
3 Stations
Manchester, CT
7,772
72 FT
3E 2Q 1PM
5 Stations
Marshfield, MA
3,697
54 FT/12 Call
3E 1L 3F 1S 3A
3 Stations
Massport, MA
3,101
90 FT
2E 1L 1R 1HM 3ARFF
2 Stations
Melrose, MA
3,376
50 FT
2E 1L
3 Stations
Meriden, CT
7,698
94 FT
5E 1L
5 Stations
New Boston, NH
490
50 Vol
5E, 1T, 1R, 2F, 2A
2 Stations
New Britian, CT
7,048
FT
6E 2L 1R
6 Stations
Newton, MA
7,772
205 FT
6E 3L
6 Stations
Norwell, MA
2,115
20 FT 4 Call
4E 1L 1A
3 Stations (2 staffed)
Norwood, MA
5,310
68 FT
2E 1Q 2A
1 Station
Reading, MA
5,551
46 FT
2E 1L 1A
2 Stations
Saint Albans City, VT
?
12 FT/13 Vol
2E 1L
1 Station
Saint John's CO, FL
21,482
210 FT/12 Vol
15E 2L 10A 4T
18 Sta (2 are Vol only)
Saugus, MA
4,151
41 FT
2E 1L
2 Stations
Simsbury, CT
616
?
7E 2L 2R 2F 1T
6 Stations
Smithfield, RI
3,985
48 FT/6 Vol
3E 2A
3 Stations
Somerville, MA
11,421
? FT
6E 3L
5 Stations
South Meriden, CT
706
Vol
?
?
Springfield, MA
12,272
264 FT
7E 5L 1R
8 Stations
Stoneham, MA
3,026
32 FT
2E 1L
1 Station
Thomaston, ME
174
Vol
3E 1L 1F
1 Station
Uxbridge, MA
1,806
10 FT/30 Call
4E 1L 2A 2F 2T
3 Stations (1 staffed)
Wakefield, MA
2,531
46 FT
2E 1L
2 Stations
Waltham, MA
6,728
173 FT
7E 2L 1R
6 Stations
West Hartford, CT
4,379
FT
2E 2Q 1L
5 Stations
Woonsocket, RI
9,402
145 FT
5E 2L 2A
5 Stations
Worcester, MA
32,583
412 FT
13E 7L 1R
11 Stations
Yarmouth, Nova Scotia
419
14 FT/33 Vol
3E 1L 2T 1R 1HM 1 ARFF
2 Stations (1 staffed)
2006 TOTALS
DEPARTMENT
TOTAL RUNS
# of FIREFIGHTERS
# of APPARATUS
# of STATIONS
Attleboro, MA
5,917
90 FT
4E 2L 2A
4 Stations
Bedford, MA
2,532
27 FT/10 Call
2E 1L 2F 1A
1 Station
Berwick, ME
380
2 FT/27 Call
2E 1Q 1T 1F 2S
1 Station
Braintree, MA
5,152
Brockton, MA
19,374
200 FT
5E 3L 1R
6 Stations
Cambridge, MA
30,887
255 FT
8E 4L 1R 1H 2A
8 Stations
Chelsea, MA
7,327
93 FT
3E 2L
3 Stations
Conway Village, NH
1,113
4 FT/32 Call
2E, 1L, 1T, 2F, 1R, 3A, 4S
1 Station
Corinth, ME
462
1 FT 40 Call
2E 1F 1L 1R 1T
1 Station
East Hartford, CT
9,431
132 FT
5E 2L 1R
5 Stations
East Providence, RI
10,042
115 FT
5E, 2L, 3A, 1R, 1H
4 Stations
Falmouth, MA
5,544
63 FT/4 Call
6E 1L 4A
5 Stations
Framingham, MA
9,288
140 FT
5E 2L 1R
5 Stations
Franklin, MA
3,442
43 FT
4E 1L 3A 3F 1T
2 Stations
Glen Falls, NY
1,935
36 FT
2E 1L 3A
2 Stations
Guilford, VT
202
21 Call
2E 1T 1F 1S
1 Station
Hampstead, NH
939
5 FT/30 Call
3E 1L 1T 1A 2F
2 Stations
Hope Jackson, RI
1,106
50
2E 1R 1B 1A
1 Station
Hopedale, MA
1,179
6 FT/25 Call
3E 1L 1A 2F 2T 1H
2 Stations
Hudson, NH
2939
37 FT/15 Call
4E 1L 2F 2T 3A 1R
3 Stations
York Village, ME
950
21 Vol
2E 1L 1S
1 Station
Kentland 33, MD
7,700
75 Vol
2E 1L
1 Station
Kingston, MA
2,213
20 FT/10 Call
3E 1Q 2F 2A
2 Stations
Lexington, MA
4,087
54 FT
2E 1L 1A 1F
2 Stations
Litchfield, NH
699
?
3E 2F
1 Station
Lowell, MA
15,913
200 FT
8E 4L 1HR
8 Stations
Lynn, MA
15,612
200 FT
6E 3L 1A
6 Stations
Malden, MA
8,309
122 FT
4E 2L 1R
3 Stations
Manchester, CT
7,506
72 FT
3E 2Q 1PM
5 Stations
Manchester BTS, MA
1,104
13 FT/14 Call
3E 1L 1A 1F
1 Station
Manchester, NH
17,017
270 FT
11E 6T 1R 2F
10 Stations
Massport, MA
2,994
90 FT
2E 1L 1R 1HM 3ARFF
2 Stations
Melrose, MA
3,590
50 FT
2E 1L
3 Stations
Middlebury, VT
173
37 Call
3E 1L 1T 1B 3U
2 Stations
Middleton, MA
1,896
9 FT/21 Call
3E 1L 2S 1T 1F 2A
1 Station
Nahant, MA
507
9 FT/23 Call
2E 1L 1A
1 Station
Norfolk, MA
1,246
13 FT/9 Call
2E 1L 1T 2A 2B
1 Station
North Attleboro, MA
3,882
60 FT
3E 1L 2A
3 Stations
Norwell, MA
2,073
20 FT 4 Call
4E 1L 1A
3 Stations (2 staffed)
Norwood, MA
5201
68 FT
2E 1L 2A
1 Station
Pittsfield, MA
7,482
86 FT
5E 1L
5 Stations
Reading, MA
4,178
46 FT
2E 1L 1A
2 Stations
Saint John's CO, FL
19,558
198 FT/12 Vol
14E 2L 9A 4T
17 Sta (4 are Vol only)
Salem, NH
4,284
62 FT
5E, 1L, 4A, 1R, 3F, 4S
3 Stations
Saugus, MA
4593
40 FT
2E 1L
2 Stations
Shirley, MA
1,701
6 FT/15 Call
4E 1L 2A 2F
2 Stations
Smithfield, RI
3,678
55 FT/5 Vol
2E 1L 2A
3 Stations
Stoughton, MA
5,167
52 FT
2E 1L 1A
2 Stations
Swampscott, MA
1,995
48 FT
2E 1L 1S
1 Station
Thomaston, ME
141
Vol
3E 1L 1F
1 Station
Uxbridge, MA
1,732
10 FT/30 Call
4E 1L 2A 2F 2T
3 Stations (1 staffed)
Wakefield, MA
2902
46 FT
2E 1L
2 Stations
Waterbury, VT
286
45 Call
3E 1L 2T 1R 1S 2F
2 Stations
Wellesley, MA
4,157
52 FT
4E 1Q 1L 1S
2 Stations
Wells, ME
850
10 FT/30 Call
4E 1L 1R ?A 2B
4 Stations
Westminster, MA
974
7 FT/21 Call
3E 1L 1A 1R 2F
1 Station
Woonsocket, RI
9,070
145 FT
5E 2L 2A
5 Stations
Yarmouth, Nova Scotia
424
14 FT/38 Vol
2E 1L 2T 1R 1HM 1 ARFF
2 Stations (1 staffed)
York Village, ME
1,053
3 FT/60 Vol
3E 1L 1R 2T 1F 1S
1 Station
2005 TOTALS
DEPARTMENT
TOTAL RUNS
# of FIREFIGHTERS
# of APPARATUS
# of STATIONS
Ashland, MA
2098
22FT/10 Call
3E 1L 2F 1R 2A 4S
2 Stations
Belmont, MA
3123
56 FT
2E 1L 1A
3 Stations
Braintree, MA
5,108
Center Conway, NH
142
28 Call
3E 1T 1H 1A
1 Station
Chelsea, MA
7128
93 FT
3E 2L
3 Stations
COMM, MA **
3797
48 FT
4E 1L 2F 3A
3 Stations
Corinth, ME
404
1 FT 40 Call
2E 1F 1L 1R 1T
1 Station
East Hartford, CT
9487
132 FT
5E 2L 1R 1PM
5 Stations
East Providence, RI
10,082
120 FT
5E 2L 1R 3A
4 Stations
Essex, VT
780
47 Call
3E 1T 2R
1 Station
Fort Lauderdale, FL
43,832
378 FT
12E 3L 13A 1H 1S 1ARFF
12 Stations
Glen Falls, NY
1,935
36 FT
2E 1L 3A
2 Stations
Framingham, MA
9,521
140 FT
5E 2L 1R
5 Stations
Hanover, MA
2195
21 FT/34 Call
6E 1L 1R 1F 2A
4 Stations (1 staffed)
Hanson, MA
1768
17 FT/8 Call
3E 1L 2A 2F
2 Stations
Hudson, NH
3393
37 FT/15 Call
4E 1L 2F 2T 3A 1R
3 Stations
Hyannis, MA
5813
54 FT
3E 1L 1R 3A 1H 1S
1 Station
Kingston, MA
2269
21 FT/9 Call
3E 1Q 2F 2A
2 Stations
Kingston TWP, PA
725
10 PT/20 Vol
1A 1HR 1LR
1 Station
Lynn, MA
15,049
200 FT
6E 3L 1A
6 Stations
Madbury, NH
699
1 PT 28 Call
2E 1T 2F 2S
1 Station
Malden, MA
8241
120 FT
4E 2L 1R
3 Stations
Manchester, CT
7621
72 FT
2E 2Q 1HR 1PM
5 Stations
Manchester, NH
16,194
270 FT
11E 6T 1R 2F
10 Stations
Massport, MA
3205
90 FT
2E 1L 1R 1HM 3ARFF
2 Stations
Meriden, CT
8142
97 FT
5E 1L 1R
5 Stations
Nahant, MA
451
9 FT/23 Call
2E 1L 1A
1 Station
Nashua, NH
7737
178 FT
6E 3L 1ARFF 2F 1HM 2S
6 Stations
Needham, MA
3275
68 FT
3E 1L 2A
2 Stations
Northborough, MA
2015
15 FT/10 Call
3E 1L 1R 2F 2A 3S
1 Station
Norwell, MA
2155
21 FT/11 Call
5E 1L 1F 1A
3 Stations (2 staffed)
Norwood, MA
5248
60 FT
2E 1L 1A
1 Station
Saint John's CO, FL
17,198
165 FT/12 Vol
16E 3L 9A 4T
16 Sta (4 are Vol only)
Salem, NH
4,159
65 FT
2E 1L 3A 1SC
3 Stations
Scituate, RI
1299
100 Vol
4E 3T 1Q 4F 2R 4A
4 Stations
Southborough, MA
1280
19 FT/18 Call
3E 1L 1R 2A 1F
2 Stations (1 staffed)
Stoneham, MA
3168
34 FT
2E 1L
1 Station
Stoughton, MA
5232
53 FT
2E 1L 1A
2 Stations
Swampscott, MA
2033
48 FT
2E 1L 1S
1 Station
Tamworth, NH
325
1 FT/34 Call
4E 1U 3F 1A
4 Stations
Thomaston, ME
205
Vol
3E 1L 1F
1 Station
Wakefield, MA
2815
46 FT
2E 1L
2 Stations
Waterbury, VT
291
45 Call
3E 1L 2T 1R 1S 2F
2 Stations
Wellesley, Ma
4129
52 FT
4E 1L 1R 1S
2 Stations
Westborough, MA
3139
33 FT/10 Call
3E 1L 1T 1R 3A
1 Station
Worcester, MA
30,628
409 FT
15E 7L 1R
11 Stations
Yarmouth, Nova Scotia
402
14 FT/38 Vol
3E 1L 2T 1R 1HM 1 ARFF
2 Stations (1 staffed)
2004 TOTALS
DEPARTMENT
TOTAL RUNS
# of FIREFIGHTERS
# of APPARATUS
# of STATIONS
Auburn, MA
2925
19 FT/25 Call
3E 1L 1R
2 Stations
Belmont, MA
3356
56 FT
2E 1L 1A
3 Stations
Boston, MA
70,473
1500 FT
33E 22L 2R
33 Stations
Braintree, MA
4,885
Brockton, Ma
19684
201 FT
5E 3L 1R
6 Stations
Cambridge, MA
29,189
255 FT
8E 4L 1R 1H 2A
8 Stations
Center Conway, NH
118
28 Call
3E 1T 1Hs 1A
1 Station
Chelsea, MA
6491
93 FT
3E 2L
3 Stations
COMM, MA **
3738
48 FT
4E 1L 2F 3A
3 Stations
Corinth, ME
331
1 FT/40 Call
2E 1L 1T 1R 1F
1 Station
East Hartford, CT
8,953
132 FT
5E 2L 1R 1PM
5 Stations
Enfield Dist 1, CT
2190
6 FT/47 Vol
4E 1L 1Q 1R 2S 1F
2 Stations
Essex, VT
802
47 Call
3E 1T 2R
1 Station
Framingham, MA
9,118
140 FT
5E 2L 1R
5 Stations
Glen Falls, NY
1,959
36 FT
2E 1L 3A
2 Stations
Halifax, MA
1300
3 FT/19 Call
2E 1L 1A
1 Station
Hudson, NH
3090
32 FT/12 Call
4E 1L 2F 2T 3A 1R
3 Stations
Kingston, Ma
2152
21 FT/8 Call
3E 1Q 2A 2F
2 Stations
Kingston TWP, PA
663
8 PT/20 Vol
1A 1HR 1LR
1 Station
Laconia, NH
3089
28 FT
3E 2L 3A 1S
2 Stations
Malden, MA
8362
120 FT
4E 2L 1R
3 Stations
Manchester, NH
15,200
270 FT
11E 6L 1R 2F
10 Stations
Massport, MA
3257
90 FT
1E 1L 1R 3ARFF
2 Stations
Medfield, MA
1,012
8 FT 22 Call
3E 1Q 1A 2F
1 Station
Medway, MA
1027
4 FT/31 Call
4E 1L 2F 2A 2S
2 Stations
Meriden, CT
7,448
??
5E 1L
5 Stations
Milford, NH
1,071
3 FT 42 Call
4E 1L 1R 2F
1 Station
Millville, MA
418
2 FT/21 Call
2E 1L 1A 1F 2T
2 Stations
Nashua, NH
7000
178 FT
6E 3L 1ARFF 2F 1HM 2S
6 Stations
New Market, NH
791
26 PT
3E 2A 1F
2 Stations
Newbury, NH
134
35 Vol
3E 1R 1T 1S
2 Stations
Newburyport, MA
2407
34 FT 10 Call
5E 1L 1R
2 Stations
Norwell, MA
1971
21 FT/11 Call
5E 1L 1F 1A
3 Stations (2 staffed)
North Attleboro, MA
3509
57 FT
3E 1L 2A
3 Stations
Northborough, MA
1951
15 FT/10 Call
3E 1L 1R 2F 2A 3S
1 Station
Norwood, MA
5095
59 FT
2E 1L 1A
1 Station
Pelham, NH
1231
12 FT/27 Call
2E 1T 1R 4F 2A
1 Station
Rockland, ME
2359
18 FT/20 Call
3E 1L 3A 1H 1S
1 Station
Rutland, VT
2302
26 FT/16 PT/6 Call
3E 2L 2H 3S
1 Station
ST John's, FL
16,352
160 FT/30 Vol
16E 2L 9A 3T 6B 1H
17 Stations
Salisbury, MA
1654
7 FT/15 PT/ 8 Call
3E 1L 2F 4S
1 Station
Somerville, MA
10,580
139 FT
6E 3L
5 Stations
Stoughton, MA
4675
57 FT
2E 1L 1A
2 Stations
Thomaston, ME
166
26 Call
3E 1L 1S
1 Station
Wakefield, MA
2,634
46 FT
2E 1L
2 Stations
Waterbury, VT
242
45 Call
3E 1L 2T 1R 1S 2F
2 Stations
Wellesley, Ma
4380
55 FT
4E 1L 1R 1S
2 Stations
Westboro, MA
3025
33 FT/12 Call
3E 1L 1T 1R 3A
1 Station
Westminster, MA
1153
6 FT/22 Call
3E 1L 1R 1A 2F
1 Station
Woonsocket, RI
8,750
136 FT
5E 2L 2A 1H
5 Stations
Yarmouth, Nova Scotia
416
14 FT/38 Vol
3E 1L 2T 1R 1HM 1 ARFF
2 Stations (1 staffed)
York Beach, ME
644
3FT 50Vol
3E 1L 2R
1 Station
York Village, ME
980
3 FT/60 Vol
3E 1L 1R 2T 1F 1S
1 Station
2003 TOTALS
DEPARTMENT
TOTAL RUNS
# of FIREFIGHTERS
# of APPARATUS
# of STATIONS
Albany, NY
19,487
260 FT
8E 4L 1R 3A
8 Stations
Avon, CT
603
60 Vol
5E 1L 3R 1T 1F
4 Stations
Bedford, Ma
2110
26 FT/10 Call
2E 1L 1A
1 Station
Belmont, Ma
3369
56 FT
2E 1L 1A
3 Stations
Boise, ID
22,511
232 FT
14E 2L 1R 1H 1T 5B 3ARFF
15
Boston, Ma
74,666
1525 FT
33E 22L 2R 1H 1S 2F
33 stations
Braintree, MA
5,066
Brockton, Ma
19408
201 FT
5E 3L 1R
6 Stations
Brookfield, WI
945
45 PT
2E 1L 1T 1F 2A
1 Station
Burlington, MA
5962
57 FT
3E 1L 1R 1F 2A
2 Stations
Cambridge, Ma
31691
280 FT
8E 4L 1R 1H 2A
8 Stations
COMM, MA **
3545
48 FT
4E 1L 2F 3A
3 Stations
Chichester, NH
399
35 Vol
2E 1T 1F 1R 2A
1 Station
Concord, NH
6554
110 FT
4E 1L 4F 1S 3A
4 Stations
Dedham, MA
3783
62 FT
4E 2L 1F
2 Stations
East Hartford, CT
8461
132 FT
5E 2L 1R 1PM
5 Stations
Enfield Dist 1, CT
1833
6 FT/48 Vol
4E 1L 1Q 1R 2S 1F
2 Stations
Fort Lauderdale, FL
38,955
378 FT
12E 3L 12A 1H 1S 1FB 1ARFF
13 Stations
Framingham, MA
8593
140 FT
5E 2L 1R
5 Stations
Glen Falls, NY
1,920
36 FT
2E 1L 3A
2 Stations
Hamilton, MA
463
4FT 32 Call
3E 1L 1F 1S
1 Station
Kingston, Ma
2249
18 FT/10 Call
2E 1Q 2A 2F
2 Stations
Malden, MA
8187
120 FT
4E 2L 1R
3 Stations
Manchester, NH
14593
232 FT
10E 6L 1R 2F
10 Stations
Medfield, Ma
975
5 FT 30 Call
3E 1Q 1A 2F
1 Station
Milford, NH
1008
3 FT 42 Call
4E 1L 1R 2F
1 Station
Nashua, NH
6805
178 FT
6E 3L 1ARFF 2F 1HM 2S
6 Stations
Natick, MA
4300
90 FT
4E 1L 2A
4 Stations
Newbury, NH
147
33 Vol
3E 1R 1T
2 Stations
Newton, Ma
7989
160 FT
7E 3L
6 Stations
Norwood, MA
4768
59 FT
2E 1L 1A
1 Station
Orange County, FL
78,751
1000 FT
31E 4L 2Q 23A 16F 3R 7S 6T
35 Stations
Orlando, FL
42,828
507 FT
15E 5L 8A 3F 1R 1H 7S
14 Stations
Rockland, ME
2026
16 FT/18 Call
3E 1L 3A 1H 1S
1 Station
ST Johns, FT
13,855
150FT 30Vol
16E 2L 4T 8A 1H 5F
12 FT Stations, 5 Vol Stations
ST Augustine, FL
3600
26 FT
4E 1L 3U
2 Stations
Saugus, Ma
4338
42 FT
2E 1L
2 Stations
Sharon, MA
2035
20FT 10Call
3E 1L 2B 2A
1 Station
Shirley, MA
1649
6 FT/15 Call
3E 1L 2A
2 Stations (1 unmanned)
Southington, CT
1975
28FT 75Call
7E 1L 1Q 1R 3F
4 Stations
Stoneham, MA
3087
42 FT
2E 1L
1 Station
Stoughton, Ma
4688
57 FT
2E 1L 1A
2 Stations
Thomaston, ME
139
26 Call
3E 1L 1S
1 Station
Waltham, Ma
6668
173 FT
7E 2L 1R
6 Stations
Wellesley, Ma
4328
54 FT
4E 1L 1R 1S
2 Stations
Westborough, Ma
3030
30 FT 15 Call
3E 1L 1R 1T 3A
1 Station
Westminster, Ma
918
6 FT 22 Call
3E 1L 1R 1A 2F
1 Station
Yarmouth, Nova Scotia
426
14 FT/38 Vol
3E 1L 2T 1R 1HM 1 ARFF
2 Stations (1 staffed)
York Village, ME
746
3FT 53Vol
3E 1L 1R 2T 1F 1S
1 Station
2002 TOTALS
DEPARTMENT
TOTAL RUNS
# of FIREFIGHTERS
# of APPARATUS
# of STATIONS
Albany, NY
18142
260 FT
8E 4L 1R 3A
8 Stations
Ashland, Ma
2040
16 FT ?? Call
3E 1L 1R 2A 2F
2 Stations (1 staffed)
Auburn, NH
411
52 Vol
1E 1Q 1T 1R 2F 2S
2 Stations
Avon, CT
610
60 Vol
5E 1L 3R 1T 1F
4 Stations
Bedford, Ma
2516
26 FT/10 Call
2E 1L 1A
1 Station
Belmont, Ma
3500
56 FT
2E 1L 1A
3 Stations
Boise, ID
21616
230 FT
14E 2L 1R 1H 1T 4B 3ARFF
15 Stations
Boston, Ma
75659
1500 FT
33E 22L 2R 2F 1H 4S
33 Stations
Braintree, MA
5,003
Brewster, Ma
2624
12 FT 25 Call
3E 1L 1R 3A 1T 2F
1 Station
Brockton, Ma
19165
211 FT
5E 3L 1R
6 Stations
Burlington, KY
1593
15 FT 11 PT 31 V
2E 1L 2A 2T 1F 1S
1 Station
Burlington, MA
5736
57 FT
3E 1L 1R 1F 2A
2 Stations
Cambridge, Ma
31366
280 FT
8E 4L 1R 1H 2A
8 Stations
Camden, NJ
6352
225 FT
7E 3L 1R
6 Stations
COMM, MA **
3425
50 FT
4E 1L 2F 3A
3 Stations
Danvers, MA
5796
50 FT
1E 1Q 1L 1R
2 Stations
Derry, NH
4078
63 FT
4E 1L 3A 1F 5S
3 Stations
East Hartford, CT
7990
132 FT
5E 2L 1R 1PM
5 Stations
Exeter, NH
2351
23 FT
5E 1L 2A
1 Station
Framingham, Ma
8760
100 FT
5E 2L 1R
5 Stations
Franklin, Ma
2680
45 FT
4E 1L 3A 2F
2 Stations
Glen Falls, NY
1,817
36 FT
2E 1L 3A
2 Stations
Groveland, Ma
347
40 Call
3E, 1L, 2F. 2S
2 Stations
Hanover, Ma
1969
13 FT/64 Call
7E 1L 3F 2A
5 Stations (1 staffed)
Hyannis, MA
5780
52 FT
3E 1L 1R 3A 1H 1S
1 Station
Kingston, Ma
2111
18 FT/10 Call
2E 1Q 2A 2F
2 Stations
Lexington, Ma
3458
50+ FT
2E 1L 1A
2 stations
Litchfield, NH
514
2FT/28 Call
4E 2F
1 Station
Natick, Ma
4346
81 FT
4E 1L 2A
4 Stations
Manchester BTS, MA
741
13 FT/14 Call
3E 1L 1A 1F
1 Station
Manchester, NH
13408
232 FT
10E 6L 1R
10 Stations
Malden, MA
8222
122 FT
4E 2L 1R
3 Stations
Medfield, Ma
1100
5 FT 30 Call
3E 1Q 1A 2F
1 Station
Meriden, CT
7053
93 FT
5E 1L
5 Stations
Milford, NH
837
2 FT 44 Call
4E 1L 1R 2F
1 Station
Nashua, NH
6457
175 FT
6E 3L
6 Stations
Newbury, NH
105
33 Vol
3E 1R 1T
2 Stations
Newton, Ma
7638
160 FT
7E 3L
6 Stations
Norton, Ma
4200
30 FT/8 Call
4E 1L 2A
4 Stations (2 staffed)
Plainfield, CT
635
51 Vol
3E 1L 1R 1T 1F 1S
1 Station
Plymouth, Ma
4963
126 FT
7E 1L 1Q 1R 7F 2T
7 Stations
Randolph, Ma
4277
56 FT
2E 1L 2A
2 Stations
Salem, Ma
3907
84 FT
5E 1L 1S
4 Stations
Sandwich, Ma
3012
35 FT
3E 1L 3F 1T 2A
3 Statiobns (2 staffed)
Saugus, Ma
3997
49 FT
2E 1L
2 Stations
Southborough, Ma
1259
18 FT/20 Call
3E 1L 1R 1F 2A
2 Stations
Stamford, CT
7800
232 FT
7E 3L 1R
6 Stations
Stillwater, OK
5214
69 FT
5E 1L 1R 1H 6A 4F 1S
4 Stations
Stoughton, Ma
4503
57 FT
2E 1L 1A
2 Stations
TF Green Airport, RI
400
24 FT
4 ARFF 1E 3S
1 Station
Topsfield, Ma
1100
4 FT 24 Call
2E 1Q 1R 1S/F
1 Station
Townsend, Ma
300
1FT 1PT 40 Call
3E 1L 1R 2F 1T
4 Stations (1 staffed)
Uxbridge, Ma
1485
10 FT 31 Call
3E 1 L 2A
2 Stations
Waltham, Ma
6751
163 FT
7E 2L 1R
6 Stations
Westborough, Ma
3156
33 FT
4E 1L 3A
1 Station
Westminster, Ma
1009
6 FT 22 Call
3E 1L 1R 1A 2F
1 Station
Whitman, Ma
2104
21 FT/17 Call
2E 1L 1R 2A
1 Station
Worcester, MA
29636
425 FT
15E 7L 1R
12 Stations
Yarmouth, Nova Scotia
406
14 FT/38 Vol
3E 1L 2T 1R 1HM 1 ARFF
2 Stations (1 staffed)
York Village, ME
972
3 FT/60 Vol
3E 1L 1R 2T 1F 1S
1 Station
**- Centerville/Osterville/Marston Mills