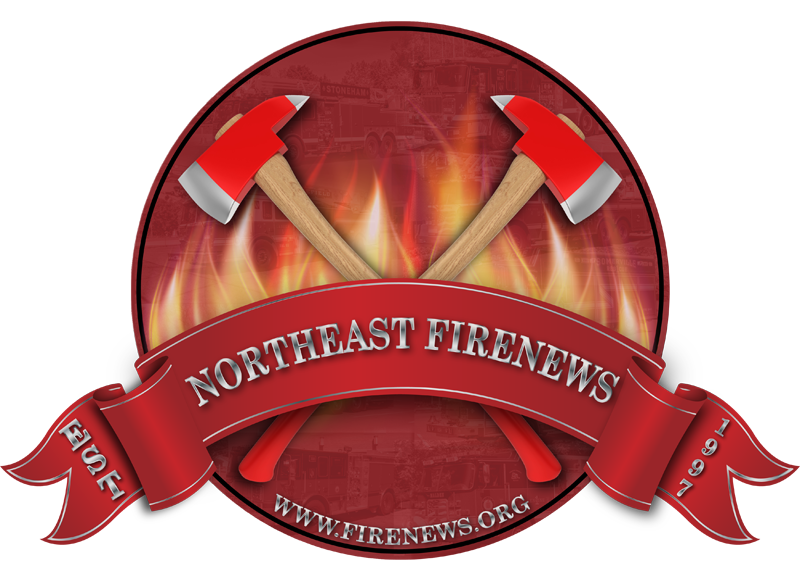 WORCESTER TRAGEDY- THIS TRIBUTE WILL STAY ONLINE PERMANENTLY ON THIS PAGE
Fallen Angels
Another day, another call
Firemen hurried one and all.
They geared up and moved out, no time to spare
As the sirens pierced through the December air.
It was duty, a calling, their passion, their way,
To save the public from their darkest days.
Out of habit they worked without fear, without fret,
Now these heroes are ones we will never forget.
I wonder if they reflected on the hope their lives gave,
On this day when it was only God who could save.
To the soul mates I hug you and join in your tears
On this day when reality has overcome your fears,
But know heíll be with you in spirit, in love,
Heíll be watching and guiding from high above.
To the children, though this grief may now seem too great,
Know that your daddy had a heroís fate.
And know heíll still be there in every possible way,
Let his memory bring you joy, each and every day.
To the parents be proud that this man was your son,
Look back at his life, cherish what heís done.
Think about all of the lives he has touched,
Take comfort in the fact that he loves you so much
To the siblings, grandparents, grandchildren friends,
To aunts, uncles and cousins that he loved to the end,
Know that his life was not taken in vain
Let pride in all heís done take the place of your pain.
To his "brothers and sisters" who shared in that calling
Donít feel guilt or regret as your tears are falling
But feel honor and appreciation for all that you do
Stand strong, stand together, let that strength help you through.
To God with whom these men have now gone
Know that recollections of these lives on Earth will live on,
Please bring peace to hearts that are suffering today
As they wonder how to go on, please show them the way.
And to the six fallen angels whose lives have been lost,
Know that we recognize your work and its cost.
Thank you for all who youíve helped and youíve saved,
For the time and the love, and the life that you gave.
Shannon L. Slattery
On December 3rd, 1999 six Worcester firefighters died in the line of duty, fighting a warehouse fire. I don't believe any of us really understand what the brotherhood aspect of firefighting is all about until something tragic happens. Then feelings come out of us that we never knew were there. When the details on the memorial service came out, thousands of firefighters knew they had to be there. Many really didn't know why, but just knew that is where they belonged.
I went to the memorial service, and I can honestly say it was the most amazing thing I have ever seen. When our bus first arrived, there were more busses than I could count that had already arrived. There were also a line of busses behind us that stretched as far as the eye could see. We were let off the bus and walked a short way to the staging area. There were already thousands of firefighters that had already marched, were marching, or about to begin. All you could see was dress uniforms. Firefighters, Law Enforcement, EMTs, and Paramedics from all over the world gathered to pay their respects to these brave heros. While marching, I saw thousands of civilians lining the streets, holding signs, cards, and flowers, many had tears in their eyes. Black banners drapped buildings, flags were at half-staff, and the buckets on the power company trucks were raised. And yet, you could hear a pin drop. With all these firefighters marching and all these people on the sidewalks, the only thing being heard was the chuch bell ringing. When we arrived at the Centrum, there were no seats left and we would have to stay outside. Like many, we found a local establishment that had the ceremony on tv and watched it there.
As the Bridage began to play Amazing Grace, everyone stopped what they were doing and put their hand over their heart. No one spoke or moved. I found out from some friends later, the same was true everywhere, even outside the arena on the sidewalk. I couldn't get the whole fire and tragedy off my mind from the moment I watched the first newscast, but this was different. At this point, I really felt loss. It was like I knew these men my whole life. I think all 50,000 that attended had the same feeling. After the ceremony, I took a walk by the fire building. I couldn't stop staring at the pile of rubble. It was almost like I could feel the pain, anger, and frustration of those guys digging, just wanting to bring their brothers home. My final stop before heading home was the make-shift memorial made around a Worcester pumper. There were flowers, cards. signs, banners, flags, t-shirts, patches, and many tokens of sympathy. People were crying, praying, and sometimes just staring. If anyone had a doubt of what it means to be a firefighter, I believe they found out here. This thing we refer to as the brotherhood, really can't be explained. It's something that exists in our hearts and in times of tragedy, shows what firefighters are really all about.
Never forget Paul Brotherton, Jeremiah Lucey, Thomas Spencer, Timothy Jackson, James Lyons, and Joseph McGuirk. Keep these men in your hearts forever and keep their families in your prayers. May God bless the families and friends of these brave men and all of those who risk their lives everyday.
BACK HOME
HOME/ EMAIL